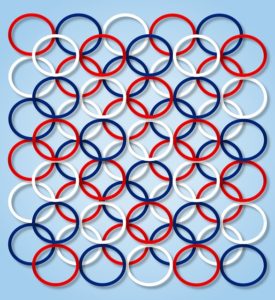 On this Memorial Day Weekend, I have to confess something. I didn't really understand what "service" meant until recently.
My lightbulb moments came while presenting on two army bases — West Point and then again at Fort Hamilton. I was there to share information with parents — moms in particular – about bullying prevention but the tables were turned. I was the one who received a few lessons.
Beyond news footage of soldiers being deployed with tearful goodbyes by their families, I didn't think enough about what happens to the families being left behind. Additionally, even if deployment isn't an issue, they are being reassigned to different bases. Different locations, different cultures, different weather and sometimes, different levels of tolerance and support.
I spoke with a mom who casually mentioned that they had just moved across the country with 4 kids. It was April. And two of her kids are hemophiliacs. School and critical healthcare had to be sorted out.
Another mom mentioned that they had just moved back from being overseas. The transition home was harder than she thought. Her daughter has a chronic skin disease that makes her look "different" and entering middle school was a rough adjustment. The kids she just left were "used to her."
Although the presentation was largely about bullying prevention, it moved into self-care. The truth is if we don't take care of ourselves, we can't take care of our kids especially if we're under stress. They are under stress.
I asked on a scale of 1-10, how high of a priority is it to take care of themselves. Universally, they felt it was a 10. When asked how realistic it was on a scale of 1-5, the average was a 2.
This is a common problem for moms. (And dads, too, but I was speaking mainly with mothers.)
As one mom of an 8 and 3-year-old wrote to me,
You also reminded me about self-care, something most of us moms put off because we are hyper focused on the ones we care for. — Lindsay
I've now added a section on self-care to my remarks when I talk to moms – no matter their situation. And I ask them to share ideas with each other because moms are each other's best resource.
It's a tangled ball – money, transitioning kids into new schools (being the "new kid" is never easy), emotional, mental and physical health, support, and the usual parenting issues such as nutrition, academics, after-school activities, and the list goes on and on.
But imagine being a military family. They're often doing this with real barriers…and yet they strive to raise leaders. That's sacrifice. That's service every day, 24 hours a day.
On this Memorial Day, I salute you.
Whether you're a Superhero in Mom Jeans or the one in the family wearing a uniform, you ROCK!
(And for all of those who lost a loved one, my heart is with you this weekend.)