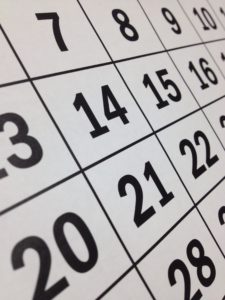 A strange weekend of emotions.
Friday, May 18th
First, the horrible shooting in Santa Fe, Texas. I was at our neighborhood deli placing an order for lunch when I heard it on the radio. There was a man standing on my left and a man standing on my right. We all looked at each other and shook our heads in disbelief and empathy for a community that was so far from where we were standing but suddenly so close to our hearts. Strangers but bonded at that moment over the unthinkable… wondering how in the world this could have happened…again. There were no words because there are no words.
I felt paralyzed for the rest of the day. If I felt paralyzed, how were the parents in Santa Fe feeling? Unimaginable.
Saturday, May 19th
The world stops for the Royal Wedding. I got up at 5:45 am to watch as celebrities and other royals arrived, to witness Prince William accompany his nervous brother, the groom, into the church. We all waited with global and collective anticipation as Harry watched Meghan walk down the aisle towards him and a drastically different life. They, too, have known true tragedy which made this all seem so much more human.

Sunday, May 20th
What do we focus on now? News from Santa Fe doesn't seem to be a priority. It's the "wedding dress in review" on every channel. It's conversation on the details of the service, of the way the famous couple met, it's chatter on the royal receptions and what type of impact the newlyweds will make given their gift for connecting the world to important issues.
Monday, May 21st
I'm still trying to find real news about Santa Fe and wondering where the outrage went. We need to keep this horrible incident at the top of our minds. We need to admit that there are multiple strings that contributed to the sheer violence that we see played out by children towards children…and anyone unfortunate to be in the wrong place at the wrong time. Teachers and Children. Teachers and kids who got up in the morning never realizing it was going to be their last day. Parents who said goodbye to their teens unaware the day would unfold in a life-altering and devastating way.
Tuesday, May 22nd
For some reason, I keep thinking that there is one thing that ties these two huge events together. After quoting Martin Luther King, Jr., Bishop Michael Curry told the world-wide audience:
There's power in love.
This is a terribly tough time for kids. It's also an extremely trying time for parents. It's an overwhelming problem and for the survivors, it has robbed them of childhood.
But just like all tangled ball issues, if we take out one string at a time – school safety, violent video games and media content, bullying, mental health, gun control, drug and alcohol abuse, breakdown of family units, lack of support services, and others – we can start to rebuild their feeling of hope.
When we understand that it's all of the above and that all of us have something to contribute to the solutions, we are truly supporting kids. Until then, we're letting them down.
We are the Go-To Trusted Adults.
We have the power to love.