Superheroes Unite. We're in this Together.
Bullying is Messy and Complicated. A Tangled Ball.
But, hey, we're Moms. We're Not Afraid of Messy.
Book Clubs for Parent Groups
Join old friends and meet new ones.
Unravel the Tangled Ball of Bullying together. Use the chapter discussion questions included in the book for meaningful conversations.
An author and an ally.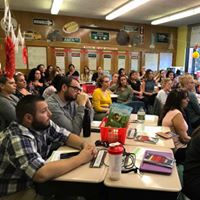 Susan S. Raisch, author, speaker and founder of Tangled Ball.com can partner with you and present best tips from top experts from Harvard, Yale, International Bullying Prevention Association (IBPA), and other institutions and resources.
Raise money for school resources.
Superheroes Night Out: Sponsor a fun, informative evening for moms.
Open your circle, close the loop.
Involve businesses and foundations in the Superhero Mom Movement. Ask for their help in the effort to raise Little Leaders by underwriting the cost of the books.
Contact info@thetangledball.com to get further details on author visits fees and availability, information on book discounts, and/or to share ideas.
Thank you for being a Superhero!