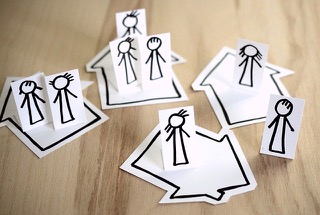 Grief is a major factor in this pandemic. Of course, there's a wide range of what that means — from true loss of life — to life as we knew it– to life events on hold. It should all be honored.
Asking an Expert
I recently met Jackie Black, Ph.D., BCC, a Marriage Educator and Board Certified Coach who has specialized in Grief & Loss, and now serves Couples in Trouble and Couples Facing Illness. We were introduced in a virtual meeting, hosted by Randi Levin Coaching in her Recalibration Network group, specifically for women entrepreneurs navigating transition and change as a result of the Coronavirus crisis.  The participants were high-achieving women and the fear of not being able to do it all — and do it well — was obviously unsettling. "Instead of  lowering expectations for ourselves," Dr. Jackie said, "we can decide that this is our new best."  It was apparent that we were all grieving a life that was quickly changing on many levels so this positive approach was a comforting concept.
In a follow up conversation, Dr. Jackie mentioned that grief may be an overlooked aspect of what parents and families are experiencing right now.
She was kind enough to elaborate:
The COVID-19 virus is single-handedly changing the way everyone in the world lives, loves, works and plays.It is impacting the global economy, and impelling each of us to rethink long-held values and beliefs about what is important in our lives.
Uncertain times with unprecedented challenges
This is a time marked by many unknowns, new and not so good things happening around you, and it can feel like being out of control and not having any choices.
As if that isn't enough, we are constantly bombarded by social media and the news. We all have more questions than answers; and a lot of fear, frustration, anxiety and overwhelm that are the un-welcomed guests who are staying too long.
You are worried about elderly parents and may even be separated from them during this time. Your children are out of school, missing their friends and routines, and going nuts being cooped up in the house. Churches, Temples, Synagogues and Mosques are closed. You are canceling birthday parties, graduations, holidays.
Most people in Western culture relate "a loss event" to someone dying. "I lost my husband to cancer.""I lost my grandfather in the war.""My sister lost her life in a car accident."
Expanding our definition of grief events
The fact is, that loss events are part of our daily human experience. Loss events include loss of hopes and dreams; loss of safety and security; relocating, even if you are moving to a better house or a more desirable neighborhood; not being selected for that promotion or the school play or the football team; divorce, miscarriage, leaving middle school and going to high school, leaving high school and going to college. These are just a few examples of loss events that are a normal part of human experience; and almost never get grieved; and so your grief never gets resolved.
The Pandemic itself is a major loss event. All the news and social media related to the virus (the number of "Positive cases," the number of deaths), the scarcity of ventilators, the mixed messages about wearing a mask or not wearing a mask, the fear mongering related to running out of hospital beds, insufficient medical people to care for the very sick, scarcity of personal protective gear, all of it, is completely overwhelming, even if you don't realize it.
Add to that the enormous challenges of the Stay-at-Home orders and limits on moving around your city and neighborhood.
By nature, humans are meant to connect with one another. We are not supposed to be loners or go through tough times alone. We're just a month into physical distancing, and for some, physical isolation. You are working remotely (on your computers), and socializing with friends and family virtually. You are at home with your partner  And, maybe you kids are home, too, which is creating a whole other dynamic that requires your attention and your energy.  Or perhaps you miss having a partner.
You are experiencing the loss of autonomy; the loss of choice; the loss of routine. And believe it or not, the loss of the certainty that you (erroneously) believe you have, is a significant loss.
Grief is the normal, natural and necessary reaction to a loss event. Grieving is the process that restores us to wholeness.
The grieving process is characterized by five normal, natural and necessary feelings: Anger, Sadness, Anxiety, Depression and Guilt.
When you don't realize that you are reacting normally to highly unusual and deeply stressful outside existential events, it can feel like you are going crazy, or like there is something wrong with you. And if you try with all your might to normalize these highly unusual and deeply stressful outside existential events, and you aren't successful doing that, and you won't be, you will more than likely feel anxious, fearful, angry and frustrated; and you won't know why.
You will experience internal conflict, and you won't understand what you are experiencing or have any idea how to get any relief.
There is no quick fix or simple tip to ease your emotional pain.
Live, love and stay connected in uncertain times.
It is important, though, to acknowledge it, work through it with care and talk about it with family, friends or someone who respects you. You may even want to journal. These are common emotions right now and no matter your personal circumstance — even if you feel luckier than others — honor your own feelings and that of others.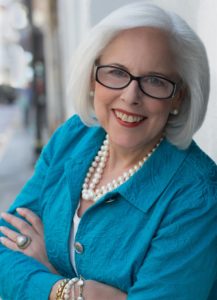 Dr. Jackie's Help for Married Couples
For married couples who are seeking additional support during these tough times, Dr. Jackie Black hosts free Facebook Lives on her Facebook business page:
Marriage Re-Set Facebook Live with Dr. Jackie
Every Tuesday and Thursday at 12 pm ET, 11 am CT and 9 am PT
Twice a week for 15 to 20 minutes Dr. Jackie teaches one specific skill, tool, strategy or attitude that you can practice with your partner immediately during the Coronavirus crisis and beyond.
There is help right now. You do not have to go through this alone. — Dr. Jackie Black