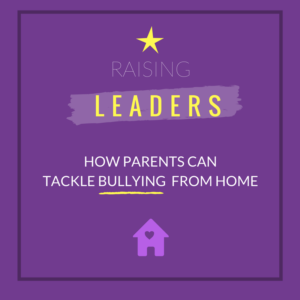 Just since December, we've all heard of horrific bullying incidents – including the unthinkable – ending in suicide.
Bullying is messy and complicated…and so is the issue of suicide…but when they shockingly go hand-in-hand we have to step up our efforts to make sure that no child feels alone…and no parent is left to feel the worst pain anyone could feel.
Although this is a huge issue with a wide range of bad outcomes, including depression, it's important to look at what we can do as parents. Although schools are at the heart of the issue, parents are the other half of the equation. The half that protects and nurtures the heart of the child.
Bullying issues, according to Ron Slaby, co-developer of the Eyes on Bullying program, begin as early as 4 years-old. Often what starts out as innocent play between children can become a power play. If that type of behavior isn't corrected, it continues to grow as children grow.
On the flip side, it can be a teachable moment for all children. Learning how to respect one's self and others is a life-long lesson that will serve them well from the school yard to life online.
That's our job. Teaching them empathy —  first at home and then in partnership with school.  It's more likely that kids will grow to become their best selves when they have Go-To Adults who have the patience and the desire to get them there. If we look at our own experiences, we know this is true.
Parents and schools need to work together – the two halves of the equation. Both needed to give children what they deserve. A childhood.