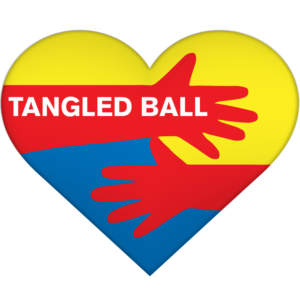 This is National Bullying Prevention Month. I'm sorry it needs its own month but it's such a big issue that we need to address it during October and every month after. Kids mental and emotional — and sadly — physical lives are at stake.
Bullying is messy and complicated — a tangled ball — and it starts young.
The good news? There are many great experts and organizations doing fantastic work, including those that teamed up to get to the heart of cyberbullying. This PSA launched yesterday and is worth a look, a share and reflection. Rough — but realistic language — and warning, watch it first before sharing it with (older) kids. When does this hurtful language online begin?
It's never too early to be a good role model because even young kids learn to "flex their muscles" online.
The campaign is in support of the following organizations: The Amanda Todd Legacy, The Bully Project, The Childhood Resilience Foundation, The Diana Award + Anti Bullying Pro, Dance Free Movement, Ditch the Label, Global Dignity, Heart Mob, Hollaback!, Project Rockit, and Sandy Hook Promise, plus The Tyler Clementi Foundation.
I'm also proud that as part of the #ClickwithCompassion and #BeStrong campaign, Tangled Ball was given it's own emoji!
To "get to the heart" of the problem, send a heart when you see someone is being mistreated online. An emoji is worth a thousand words.
Everyone deserves respect.